Find out which features make a difference in the bottom line.
A Nice Entryway
Impress buyers right off the bat with a beautiful entrance. "I always tell sellers to put a fresh coat of paint on the front door," says real estate agent Theresa Evans of Charleston, S.C.

And if you don't have an entrance at all, make one. "A lot of my buyers have mentioned that they don't like to just go through the front door into the living room," says Los Angeles-based Realtor Rhonda Kohn.

This problem, more common in condos and apartments, is solved by cleverly placing furniture to create more of an entryway. "A console table or demilune chest of drawers with something over it creates a welcoming vignette," says designer Sue Adams of Andover, Mass.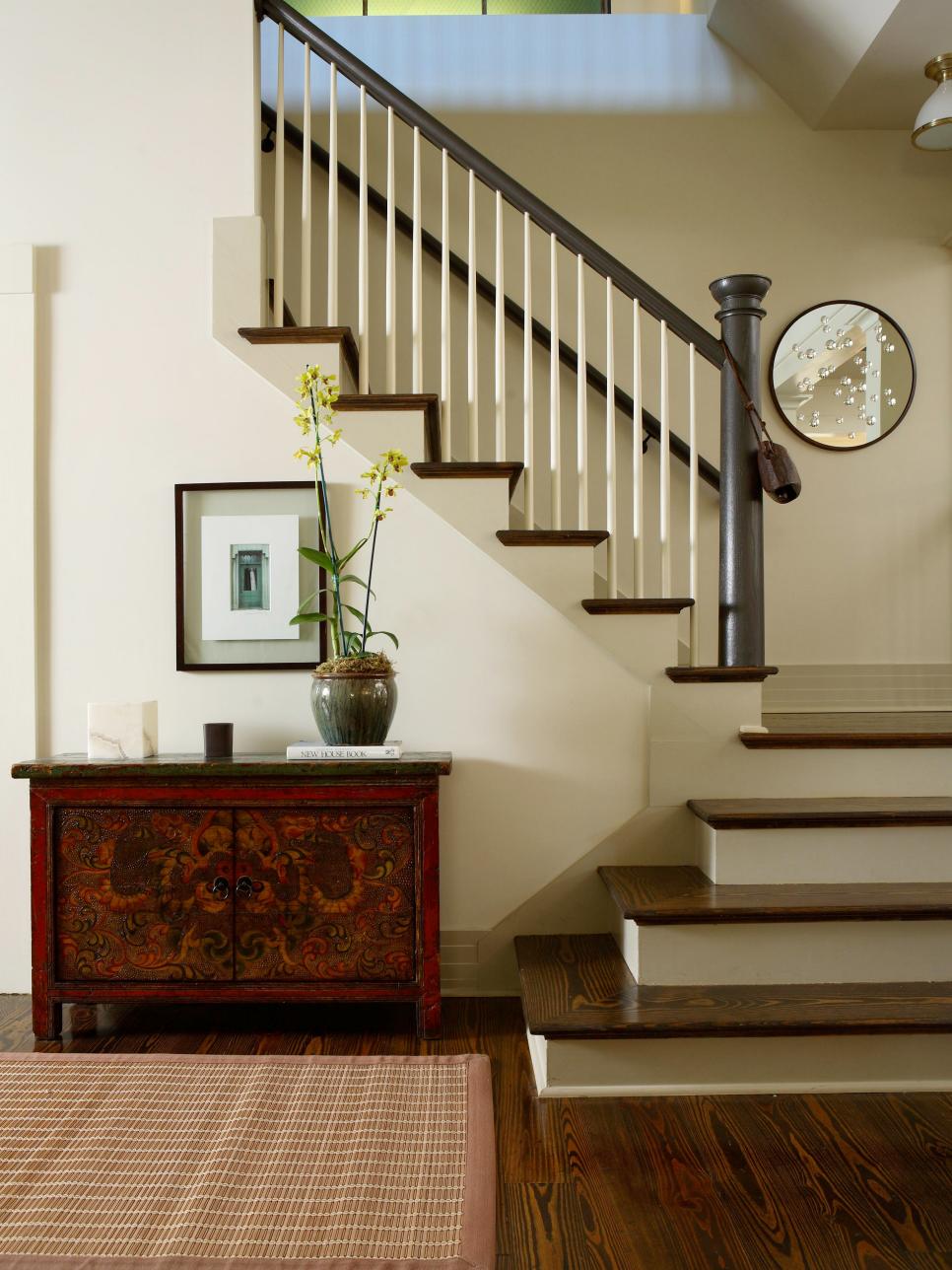 Hardwood Floors
Realtors agree that most buyers are hunting for hardwood. You can bet that of all types of flooring, hardwood floors will "have the most longevity and will never go out of style," according to designer Linda Applewhite of Sausalito, Calif.

A synthetic wood floor, like Pergo, "is always a good option for those who can't afford hardwood," furthers real estate agent Rhonda Kohn. But know that a laminate floor "won't fool everyone - it has a hollow thud when you walk on it and it doesn't look the same," adds designer Sue Adams.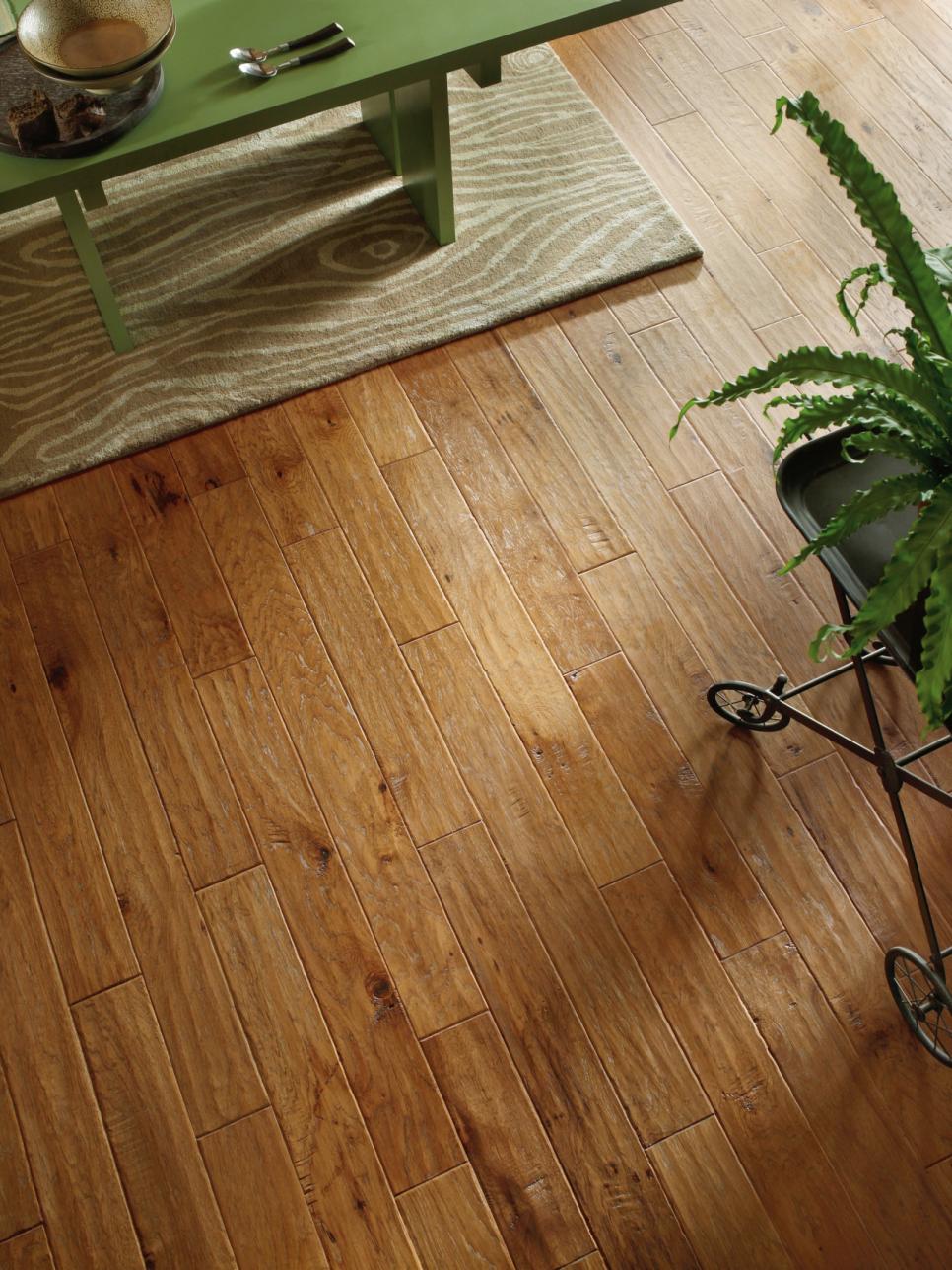 Fab Fixtures
"Fixtures," says designer Linda Applewhite, "are the jewelry of the house." Only the extremely detail-oriented among us will stop to inspect doorknobs, faucets and cabinet knobs, but designers and real estate agents argue that we'll prefer the look of a place that has coordinated fixtures that are a cut above standard developer grade.

"Newer construction is so chintzy with fixtures and fittings," observes Miami-based interior designer Simon Temprell. Replacing knobs and drawer pulls "is the quickest way to make over a bathroom or kitchen," he says. And when it comes to faucets, he adds, "for $60 or $70 dollars you can buy something infinitely better" than what you likely already have.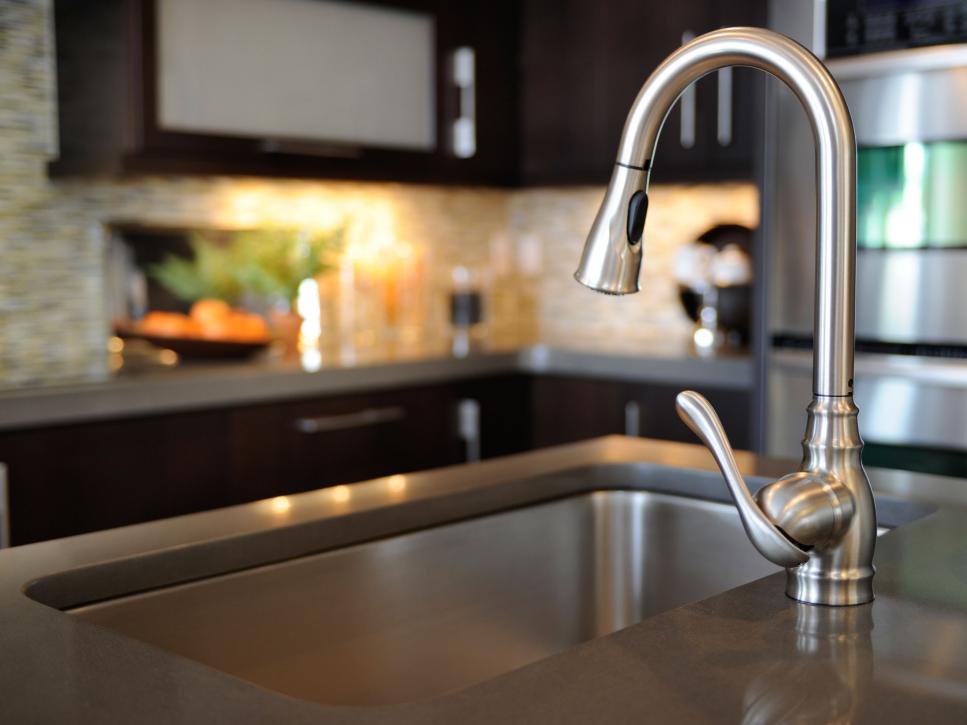 Beautiful Baths
According to real estate agents, marble counters, whirlpool baths and steam showers up the attractiveness of any bathroom. But if you don't have these luxury items, it may be more practical to address theunattractive aspects of your existing bath.

"Rip out that big sheet mirror and those globe lights that look like you're in a theater dressing room," suggests designer Simon Temprell.

Replace them with an elegant framed mirror (don't be afraid to look outside the bathroom section, he says) and sconce lighting on either side.

This lighting scheme is also more flattering to the face, observes designer Sue Adams, and making buyers feel pretty will pay off!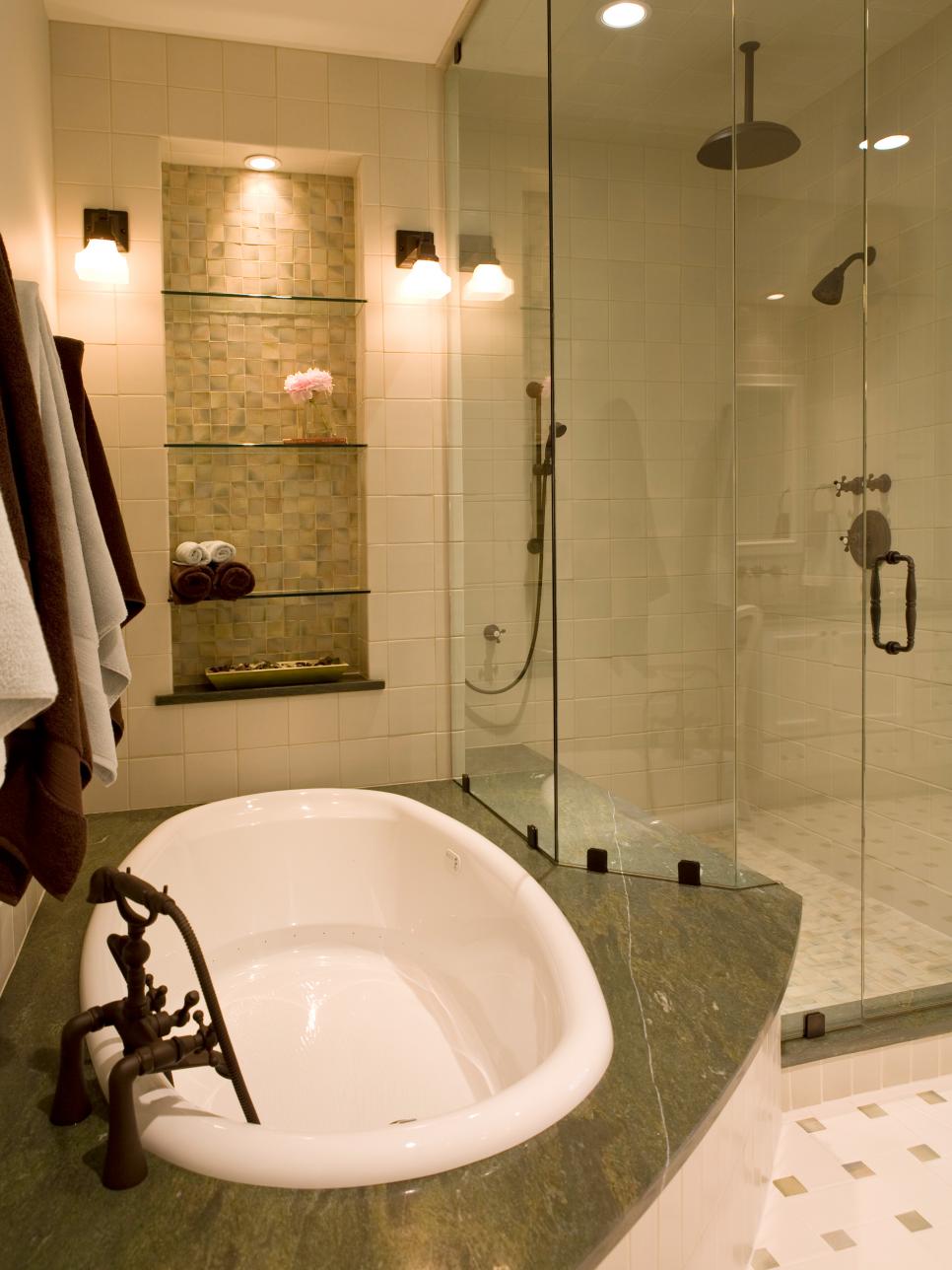 Countertop Considerations
You've probably heard that granite is the secret to a contemporary kitchen, but that's not necessarily what buyers are after. "It's really about the slab," says designer Linda Applewhite. Buyers don't want to see grout lines on their counters, she explains.

So when it comes to slab countertops, granite is the top pick because it's hard, nonporous and easy to care for. But then again, so is Corian, so are composite stone surfaces such as Silestone and, she notes, with the help of today's sophisticated sealants, so are concrete, limestone, soapstone and marble.

Even butcher-block, which is much less expensive than stone, can be a more appealing alternative to tile or laminate countertops. "When it gets funky, you can sand it and oil it and it looks good again," she says.

Already have granite? Make it cutting edge. "A lot of people are honing their granite now," adds Applewhite. "What that does is knock it down and make it more matte, so it looks warmer and more inviting. Shiny surfaces can look very cold."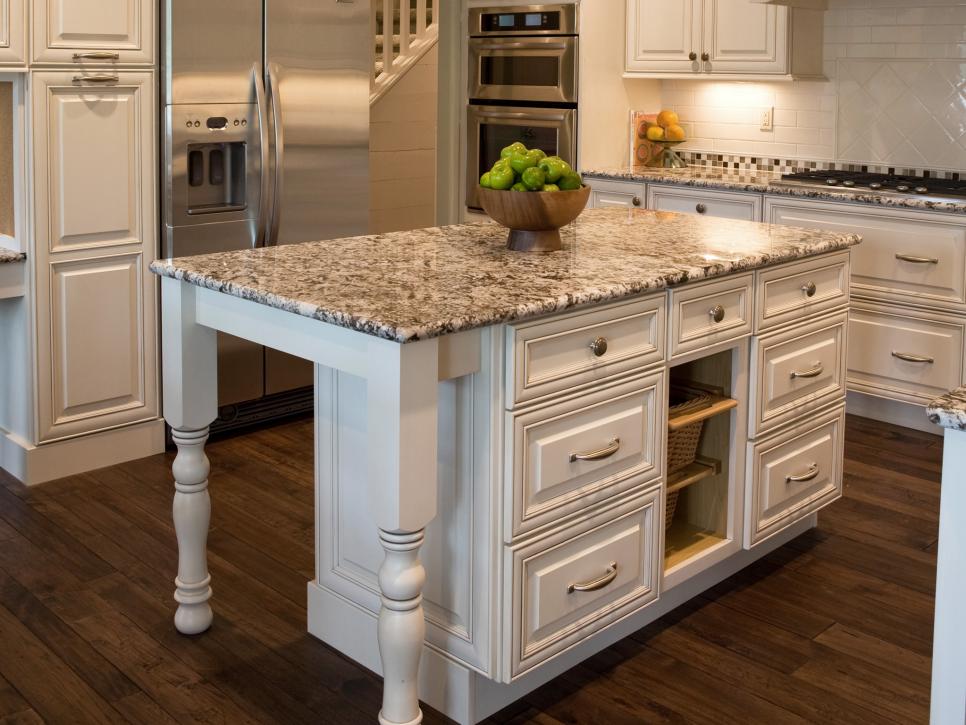 Steel This Idea
Why do buyers go bananas for stainless-steel appliances? It's the power of suggestion. "A kitchen with stainless appliances looks like a commercial kitchen. It makes people think that they're great cooks," observes designer Sue Adams, "but because the finish shows fingerprints, it's not for everyone."

As far as other alternatives go, the designers agree that in general, black fixtures can look dated, while white is okay for a country kitchen. And some people are making appliances blend in beautifully by ordering front panels to match their cabinetry.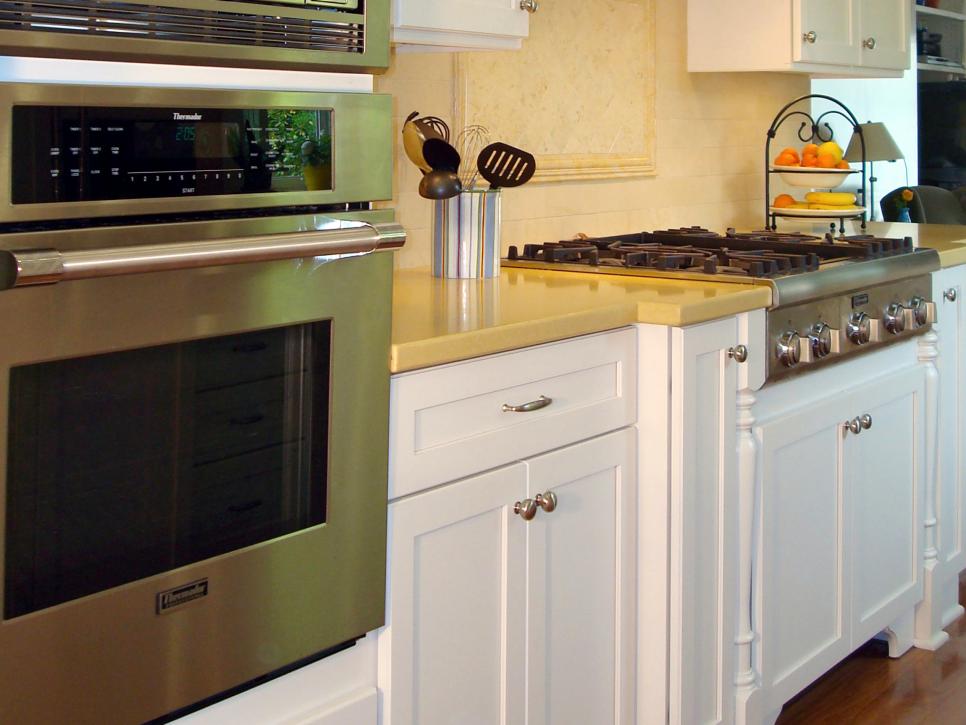 Pre-Organized Closets
Just as stainless appliances convince buyers that they are better cooks, closet organizers make buyers believe that they are better homemakers. If your closets are unadorned, don't underestimate the importance of this easy addition.

"They make you feel secure and calm and people need that," notes designer Sue Adams. And while you don't need to use high-end organizers, make sure that the materials are up-to-date. "Twenty years ago, closet organizers meant wire shelves. You can't slide anything over a wire shelf. You can't even put a hanger in some of them," she says. Today's ideal would be "melamine shelves, in bone or white, with some drawers and metal rods to maximize storage," she says.

This organization shouldn't stop in the closet - make sure your kitchen cabinets are orderly, too. "If they open up a door and see a big pantry, but it's not organized properly, it won't be as exciting as something already organized with a place for everything," says real estate agent Theresa Evans.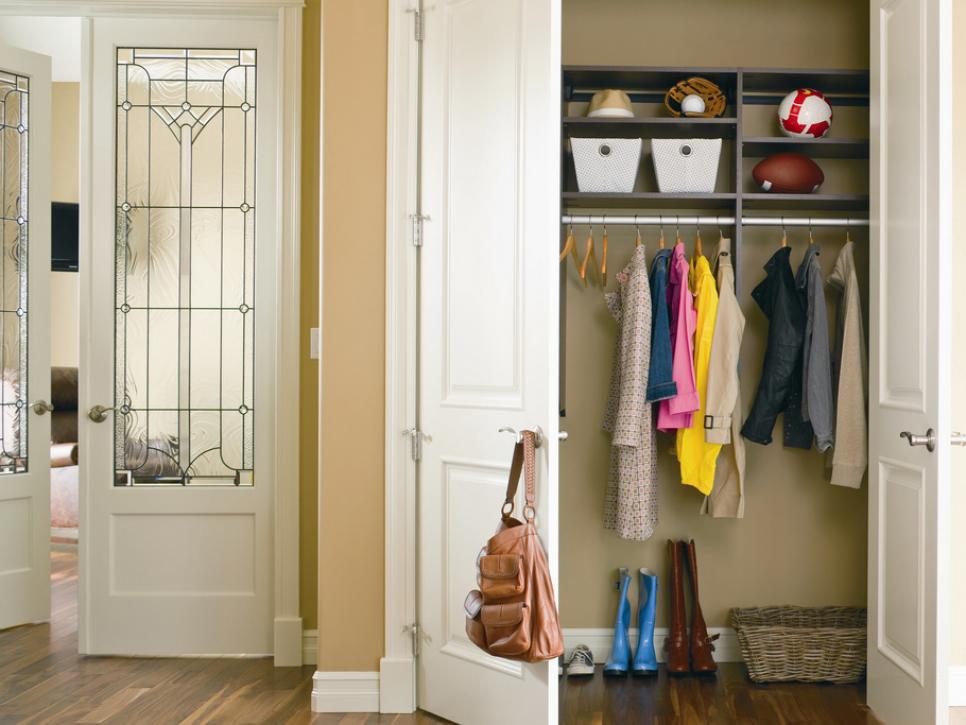 Light Up
Floor lamps just don't cut it these days," says real estate agent Rhonda Kohn. If your home doesn't get a lot of natural light, consider installing recessed lighting or new sconces, or both, so the buyer won't struggle to figure out how to brighten up the space.

"Lighting is probably the most overlooked, yet the most important aspect of interior decoration," designer Simon Temprell says, adding, "In newer construction, you don't have sufficient lighting. The reality is that everyone needs three types - task, ambient and decorative lighting - which allow you to change the mood of the room."

When it comes to recessed lighting, know that the smaller the fixture, the more updated it is. "We used to have six-inch apertures, now we have four-inch openings. And using halogen bulbs gives a cleaner, more modern look," says designer Sue Adams.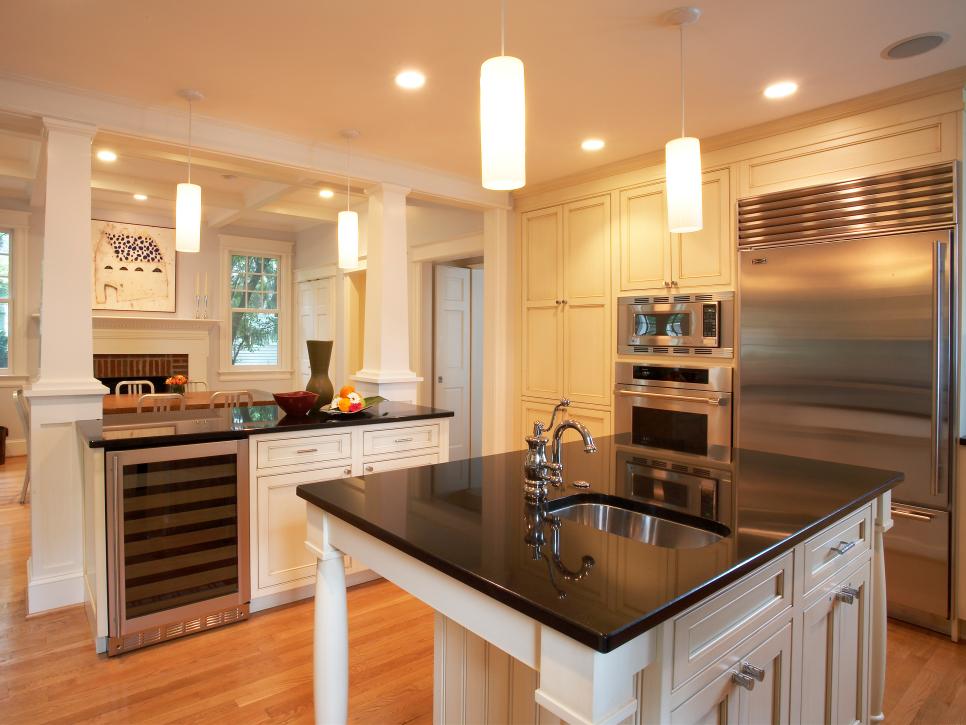 Built-In Bonus
Interior Designer Linda Applewhite observes that many buyers view built-ins as "free furniture." Well-crafted bookshelves, china cabinets and entertainment units can "make a home stand out as quality," adds designer Sue Adams.

On the other hand, says designer Simon Temprell, "It can be a catch-22 because some people would rather organize their own furniture. Sometimes it's better to have freestanding pieces that look like built-ins, that you can give the buyer the option to purchase.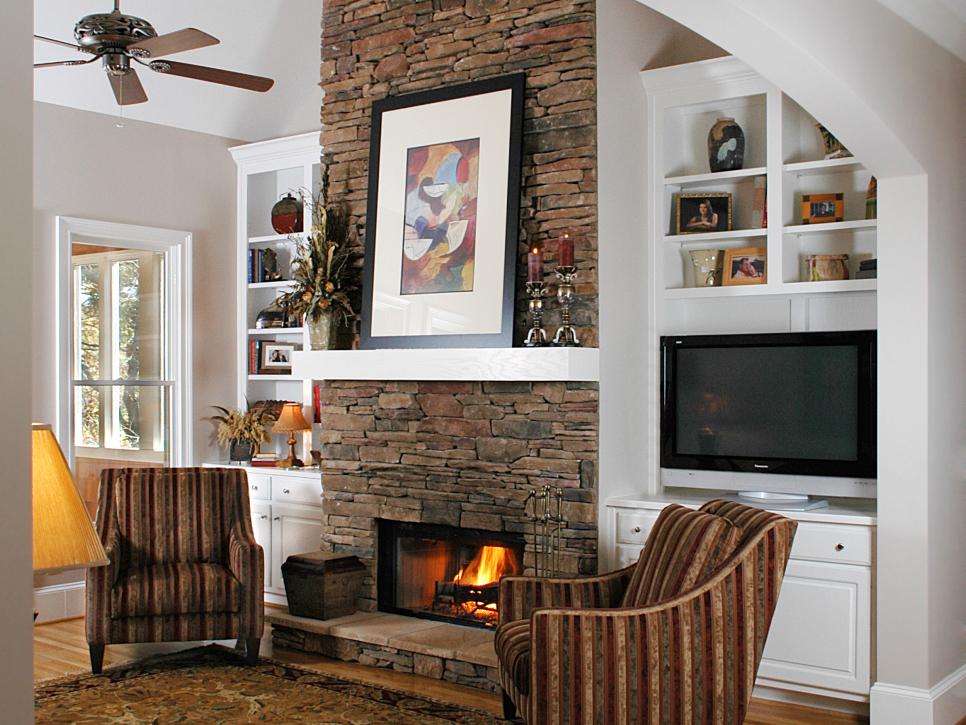 Grass Is Greener
Are the homebuyers in your area families with young children? If so, they'll be drawn to spaces with a flat, open lawn.

Were you thinking of putting in a concrete patio or rock garden? Don't bother if you're putting your home on the market. "A flat yard is a real plus. Spend some money and put in the grass. It's a good seller," says real estate agent Rhonda Kohn.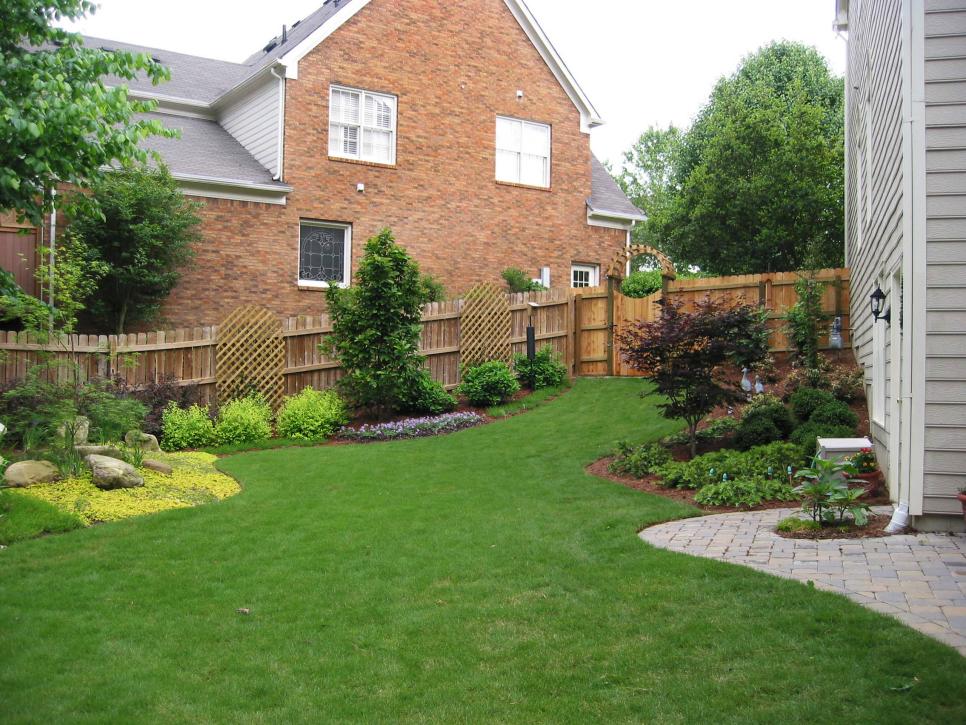 Furnish That House
Think you're ready for the open house? Consider this: "Architecturally interesting homes in immaculate shape can be shown empty," notes designer Applewhite.

But in general, "people look for a homey kind of a feel," adds real estate agent Kohn. And that's homey, not homely. If the bulk of your furniture isn't attractive, don't hesitate to have it staged (propped with attractive rental furniture). "We're even seeing that done in the inexpensive condo market," she says.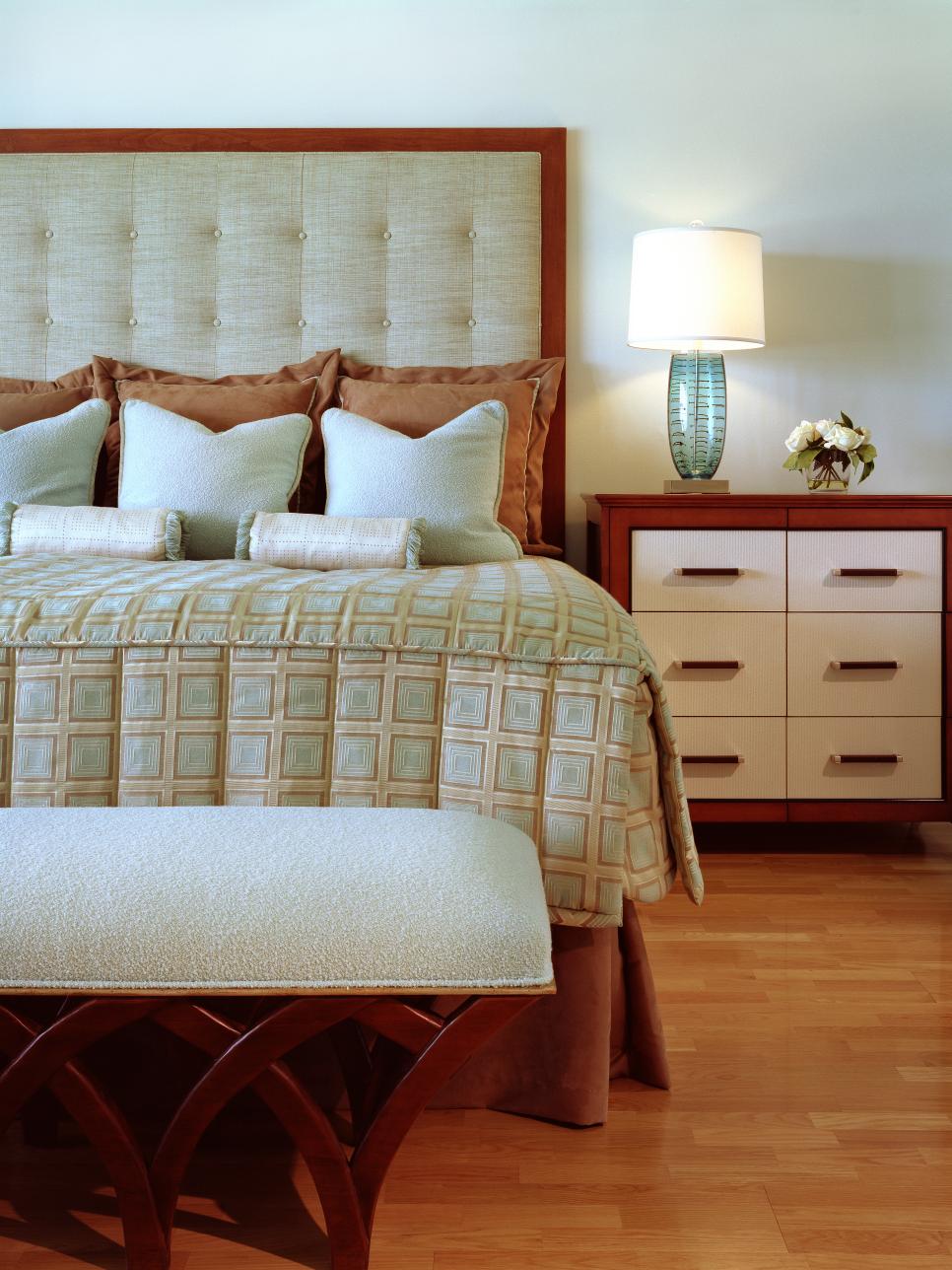 Courtesy of: HGTV.com